Hey everyone!
I have certainly missed posting and hearing from all of you, even though some of you may know that I've been managing the Facebook page a bit and still responding to emails (and even some comments). I'm glad to relax and enjoy my vacation, but I'm glad to have this chance to post :) For those of you who don't know where I'm spending my summer for a month, I'll give you a hint:
Beautiful, isn't it?
Anyways, I wanted to let you guys know that I have been putting up some requests on our
Facebook
page, but lately it has been a bit of a headache because I fill in the security form 200 times and it still insists I do more. It would be helpful if you could place your requests as a message on our
Facebook
page or send a direct
Facebook
message to me if you want to request something there. Just note that it might not be up on the
FB
page for everyone.
I also wanted to say a special thank you to all the people who have been gifting me items from the Sims 3 Store or just sending me potions/random objects (and the occasional simoleons) in game. It's extremely generous and kind :) I know she's not done working yet, but I always thank Emma time and time again for giving up her time and giving lots of effort for the blog. If any of you would like to add me as a friend, my user on thesims3.com is hipsikum. :)
Lastly, as many of you know, request season is open. I replaced the chatbox that used to be at the lower right corner of the homepage with chatwing, which is on the sidebar on the right (the big blue button that says "Chat"). Please have a look, as you can request there too. Here are some requests that I wasn't able to post on Facebook:
Free Hollywood Apartment II by Pralinesims
Free Bindi I by Pralinesims - Donated by
brookedanielle93
, check out her blog by clicking on her name.
Free Newsea Sun Kiss Hair
Free Newsea Wishing Tree for males (for females, click
here
)
Free Immortal Hairstyle by Newsea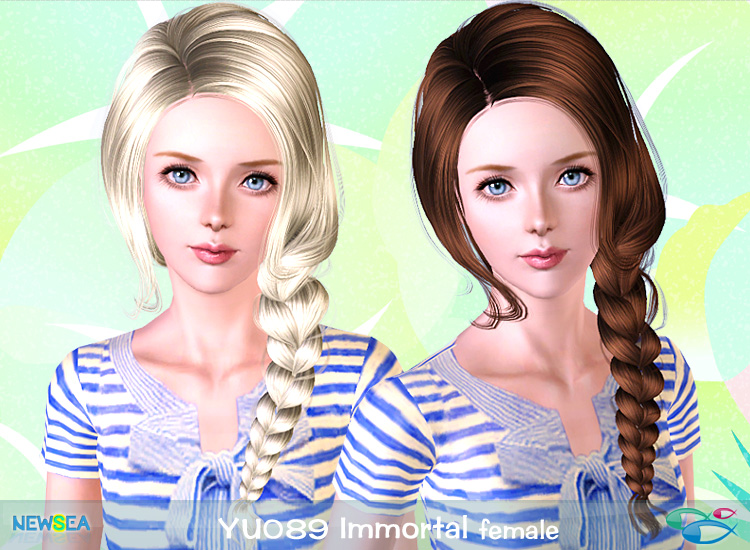 Also, here are some of the more recent hairstyles that haven't been posted yet:
Free Skysims Hair 130
Free Skysims Hair 131
All files are in sims3pack
You'll still be able to contact me via email: hipsikum@gmail.com or on social media. Bye! :)