Hi! I just wanted to let all of you know that there are some free items on social media sites such as Facebook and Twitter. These items are free, but can only be downloaded there. A second donation pack was uploaded to Facebook in celebration of getting 200 likes!
On Twitter:
Make sure you follow!:) Makeup items are distributed on Twitter, sometimes without notification here.
Download:
https://twitter.com/hipsikumsims/status/328161770013351938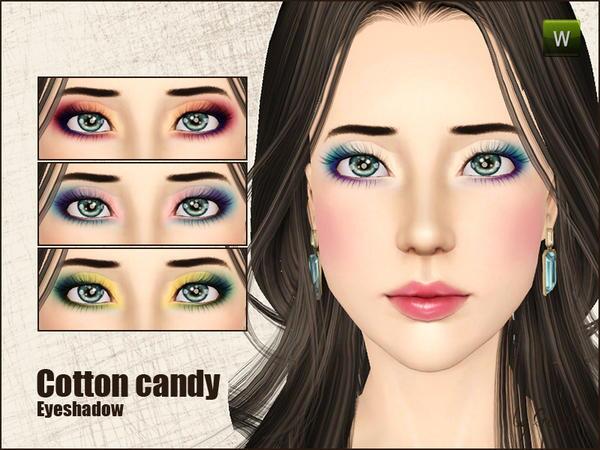 Free Cotton Candy Eyeshadow by Gosik
On Facebook:
TSR donation pack 2. Like and leave a comment to show your appreciation for the generous person who gifted this to all of you.
Second donation pack includes:
Velvet and Wool Coat by ekinege
Skysims Hair 104 (all ages)
Diva Swimwear by Shake Productions
Hollywood Luxury Swimsuit by Cleotopia
Designer outfit (Custom mesh) by Shake Productions
Design Abode IX by Pralinesims
Couple Carved Wedding Ring set by NataliS
Beach Penthouse by Pralinesims
Au Naturel Matte Lipstick by Pralinesims
Enjoy:) All files are in .sims3pack